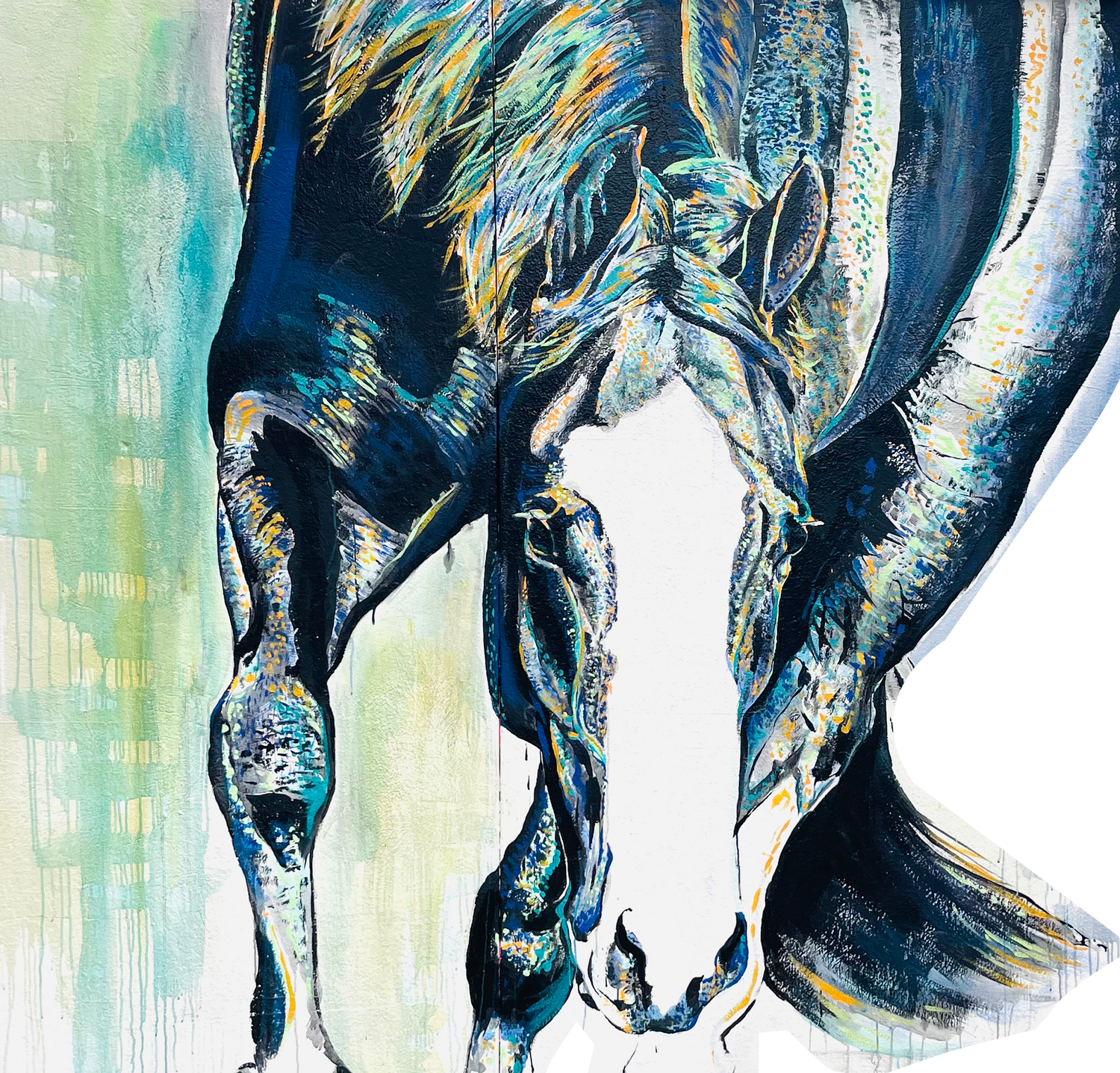 MJ's EQUINE ART STUDIOS
"As her soul mission, she deeply desires to bring back connection flooding a disconnected world"
- Maggie Justice 
SHOP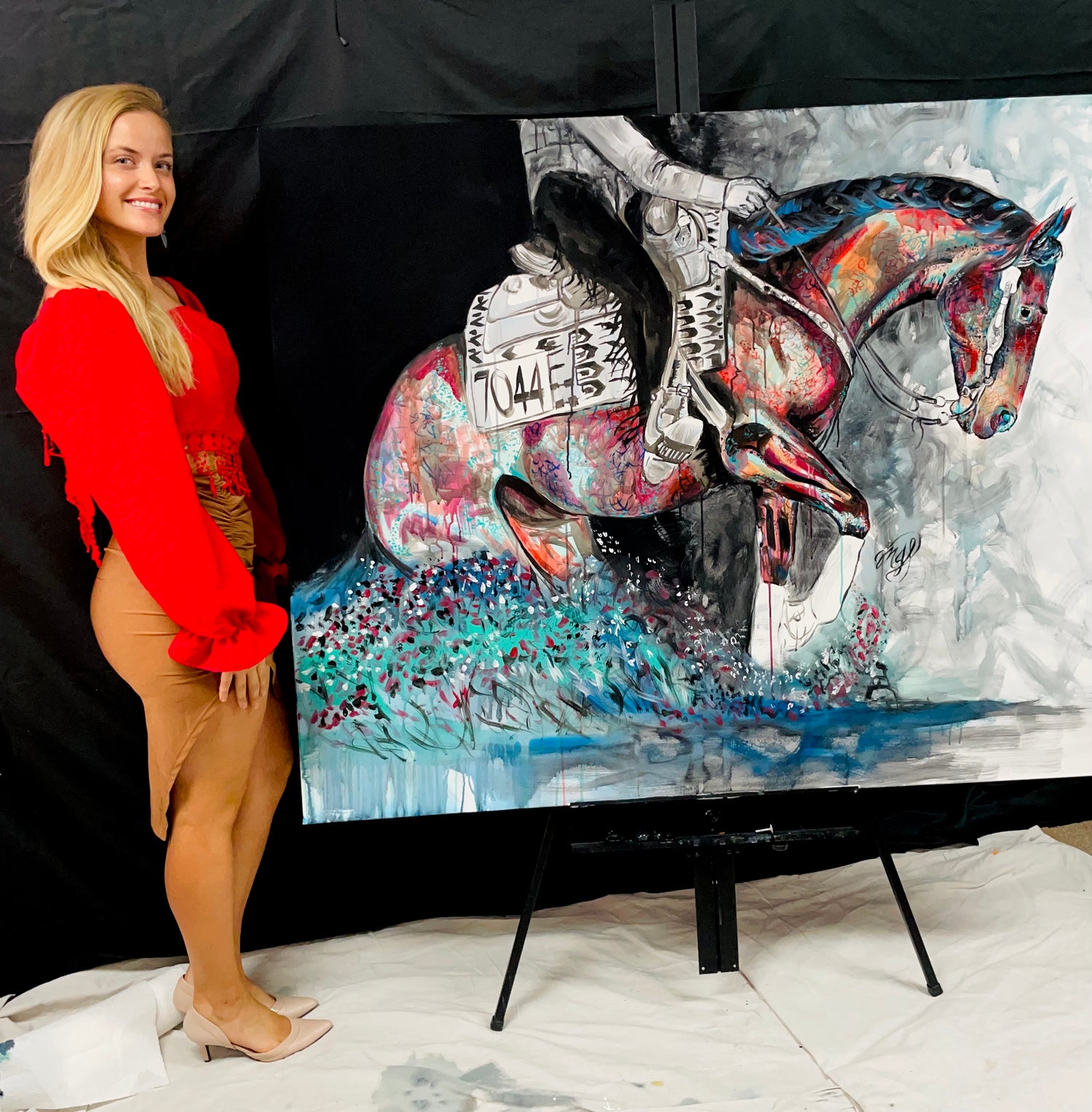 COMMISSION CANVAS PAINTINGS
Lock in your place in your line by paying a deposit to secure your spot. Waiting times are normally in between 4-6 months 
Reserve Yours Today!
Behind the art
Maggie from MJ's Equine Art Studios was born and raised in New Orleans, LA. She had a passion for horses and the arts growing up. She moved to Texas at the age of 18 to pursue her horse training ambitions. At the age of 23 Maggie tragically lost her sister Lacey whom was residing in Florida. 
Through Maggie's grieving and recovery she decided to focus on her art and writing. Every piece she makes is emotional and gravitating. Maggie has donated 7 paintings raising $70,000 combined in the last two years to the following organizations: Reining Horse Foundation, Wishes Wonders and Kids, Lake Travis Education Foundation, Crown 3 Critical Care and the Foundation of the horse. Maggie's dreams are coming true and cannot wait to continue to impact the world with her art.